Do you have a dad who loves to read? Celebrate his passion for books with a special gift! Browse this list of unique and useful products for book lovers, including must-have accessories and reading essentials. You'll surely find something he'll enjoy, including fun and quality gifts to enhance his experience or book collection.
1. Stylish Reading Glasses 
Whether your dad prefers an eReader or a paperback, there's a pair of stylish eyewear for him. If he wears reading glasses, it's the perfect time to buy him a new pair of reading glasses for men in a trendsetting shape or color. Some of the best looks for men include angular frames with a statement-making single brow bar and oversized square frames in a neutral color like smoke or tortoiseshell. Give him blue light readers or no-correction men blue light glasses. Shop for classic patterns or find a modern take on a traditional look. You'll even find stylish progressive lenses for reading at home or on the go.
2. High-Tech eReader
Even if your dad has a tablet, he can use an eReader. These compact and lightweight devices are easy to put in a backpack or tote. They're travel-friendly and affordable so he doesn't have to worry about carrying an expensive tech product to read his favorite books. Today's eReader devices are so high-tech that you can download books anywhere and easily read the screen even in sunlight. How do you find the best eReader for your money? Look for a product with screen clarity and sharpness, as well as extra storage and long battery life.
3. Next-Level Book Lights 
A unique book light is perfect for dads who read at night. Many bookworms are familiar with these gadgets, but a little research will help you find something unexpected. An LED neck reading light with a comfortable wraparound design can help your dad relax into a gripping novel. There are book lights that function as colorful bookmarks and stylish lights that clip to your hardcover and look like decorative reading lamps. Some book lights have dim, soothing lights to help prepare for bed or features that help to block blue light from traveling to your eyes. Browse around for the benefits that you think your dad will like best.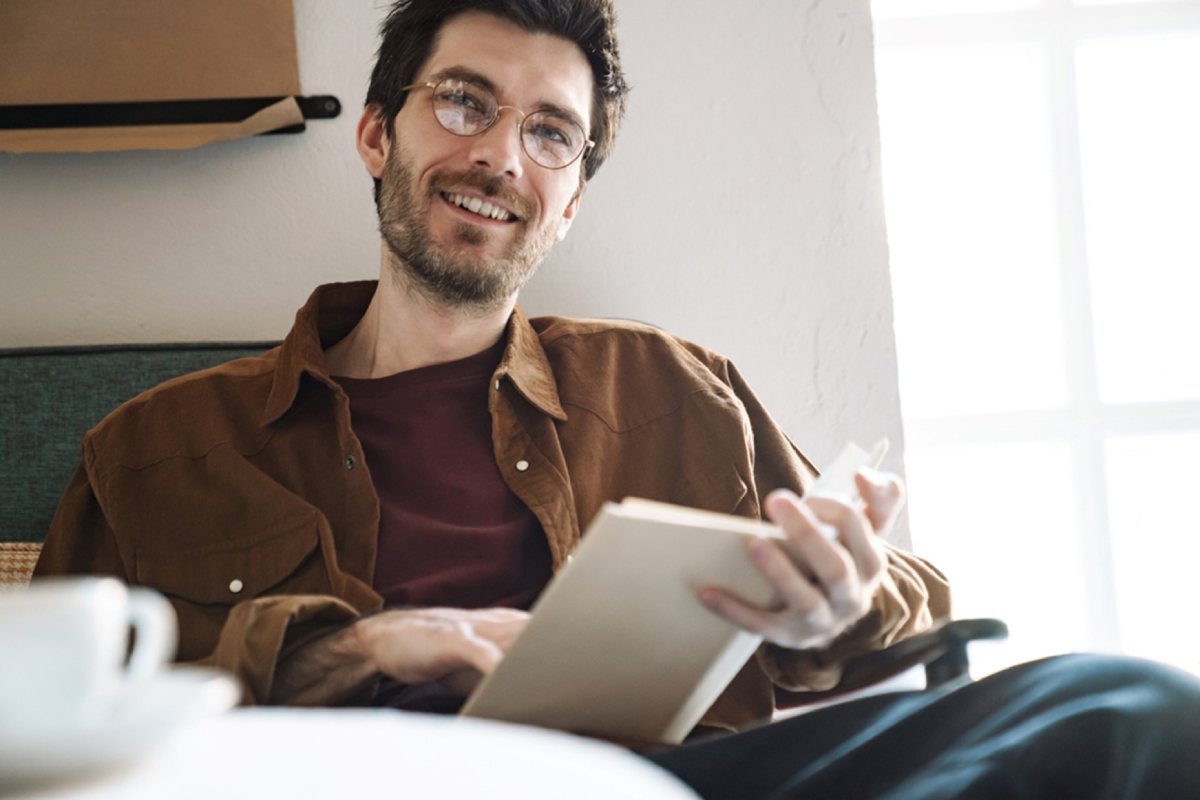 4. Audiobook Subscription
Is your dad short on time? An audiobook subscription is perfect for frequent drivers and travelers. Let your dad listen to best-selling books or literary classics. There are hundreds of thousands of intriguing titles available on a variety of platforms and apps that he can download on his smartphone or tablet. He'll enjoy listening to autobiographies and memoirs read by his favorite celebrities or athletes. Audiobook subscriptions also offer nonfiction titles and mesmerizing sci-fi and fantasy stories. Get him a gift card that goes toward his subscription or pay for a one-year membership. Some apps offer pay-as-you-go audiobooks so you can buy them one at a time. Choose the best service based on how many books your dad reads and how often he wants new titles.
5. Best-Selling Paperback 
In a digital world, sometimes it's nice to have a physical book in your hand. Add to your dad's paperback collection with one of the latest best-sellers. There are many ways to find the right book for him, including browsing the shelves at a bookstore or looking in new arrival sections online. In minutes you'll find something for him to enjoy, including the latest novels by best-selling authors and books that will inspire him to make positive changes or create new healthy habits. There are paperbacks that make excellent books for the beach or the pool. A thriller or mystery can be a fun read for a flight on an airplane. If you're stuck, buy one of the best-selling books of all time or introduce him to a book with a new author or concept.
6. Fancy Bookcase 
Some dads have a huge book collection, which is why a bookcase or bookshelf makes a perfect gift. Find a decorative piece that makes a statement in his living room or home office. A ladder bookcase with a neutral finish and sleek design will save space while making the room look cleaner and more modern. Discover bookshelves with a vintage vibe and geometric openings for his favorite reads. Or get him an elegant black bookshelf with an attached round mirror. Some bookcases are made of rattan to give off a tropical vibe, but you'll also find colorful and curved bookcases featuring a modern European feel. Floating shelves are minimalist and can help your dad start showcasing his favorite books. Or create your own special art piece by purchasing a simple neutral bookcase and decorating it with your own mural or painting.
7. Fun Bookmarks
Once you buy your dad a few new books, add some fun bookmarks to his gift! There are so many designs for every personality, including bookmarks featuring famous literary authors and major league sports teams. You'll find bookmarks with inspirational quotes to brighten his day and beautiful intricate pieces that look like bird feathers or wood engravings. If he likes animals, get him a bookmark that looks like a reptile or sea creature. You can even make custom bookmarks with his first name or monogram. Some bookmarks sit at the corner of the page instead of inside it. You'll find hand-stitched felt designs to add a soft touch to every title.
7. Cool Book T-Shirt or Blanket 
Your dad can express his love for his favorite book with a cool literary t-shirt or blanket. It's easy to browse the internet for thousands of unique and eye-catching designs, including literary artwork inspired by best-selling novels. Discover blankets with quotes from famous books or infamous authors. You'll even find soft throw blankets with illustrations from novels or inspired drawings of books.
Some t-shirts feature quirky sayings about being a book lover or bookworm. Others have beautiful drawings of books or feature best-selling book covers. Search for plush and machine-washable cotton designs that will last through the years, even after regular wear and tear. You may underestimate just how much your dad will value his new shirt or blanket.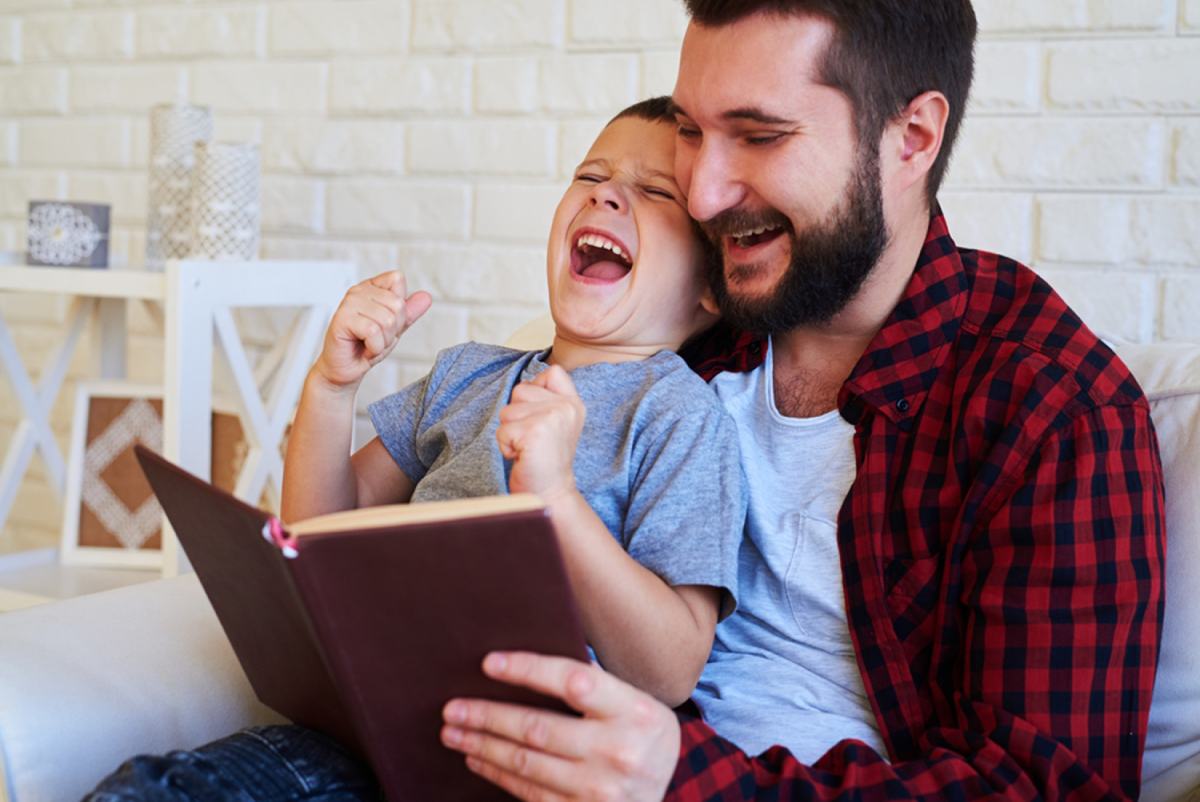 Celebrate a Dad Who Loves to Read
It's time to celebrate the dads who love books! There are so many ways to make his reading experience more enjoyable. From stylish reading glasses and blue light eyewear to digital readers and beautiful bookshelves, there are so many ways to show your dad you care while supporting his favorite hobby.