With baseball season quickly approaching, it's time to start planning your game-day looks. Whether you're going to your child's school game, a local minor league game or an MLB game, any of these outfits will fit the bill.
Outfit #1: Hoodie and Joggers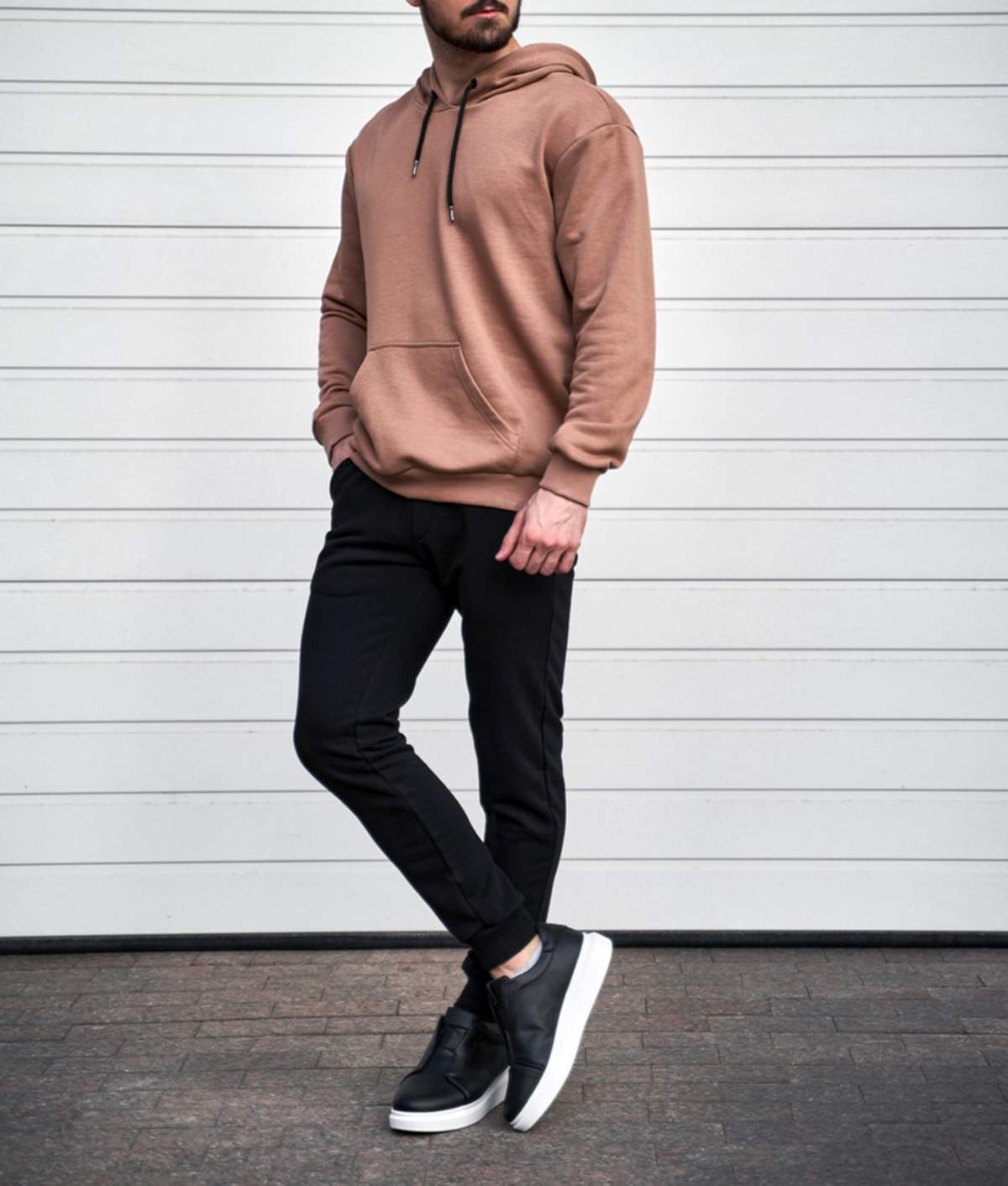 Early- and late-season games may take place when it's cool outside. Though baseball season is not typically cold enough to bundle up with outerwear, you might consider warm men's hoodies to stay comfortable in cool temperatures. Simple, cozy and providing just enough warmth, this classic outfit combination allows you to enjoy the game in style and comfort.
What's more, a hoodie and joggers evokes an athletic aesthetic that will have you perfectly dressed for the occasion. If you were hoping to don your team's jersey, you can simply layer it over your hoodie for a practical yet stylish look. Whether you're headed out to a local school game or hitting the stadium for an MLB game, hoodies and joggers are always appropriate attire.
Outfit #2: Henley and Jeans
If you're looking for a game-appropriate outfit that's not so dressed down, you can't go wrong with a long-sleeved henley and a pair of well-fitting jeans. Lighter than a hoodie, the long-sleeved henley is the perfect choice for a mild day at the baseball stadium. The signature three buttons of the henley add a touch of sophistication to your outfit that's suitable for a game night date and dinner afterward.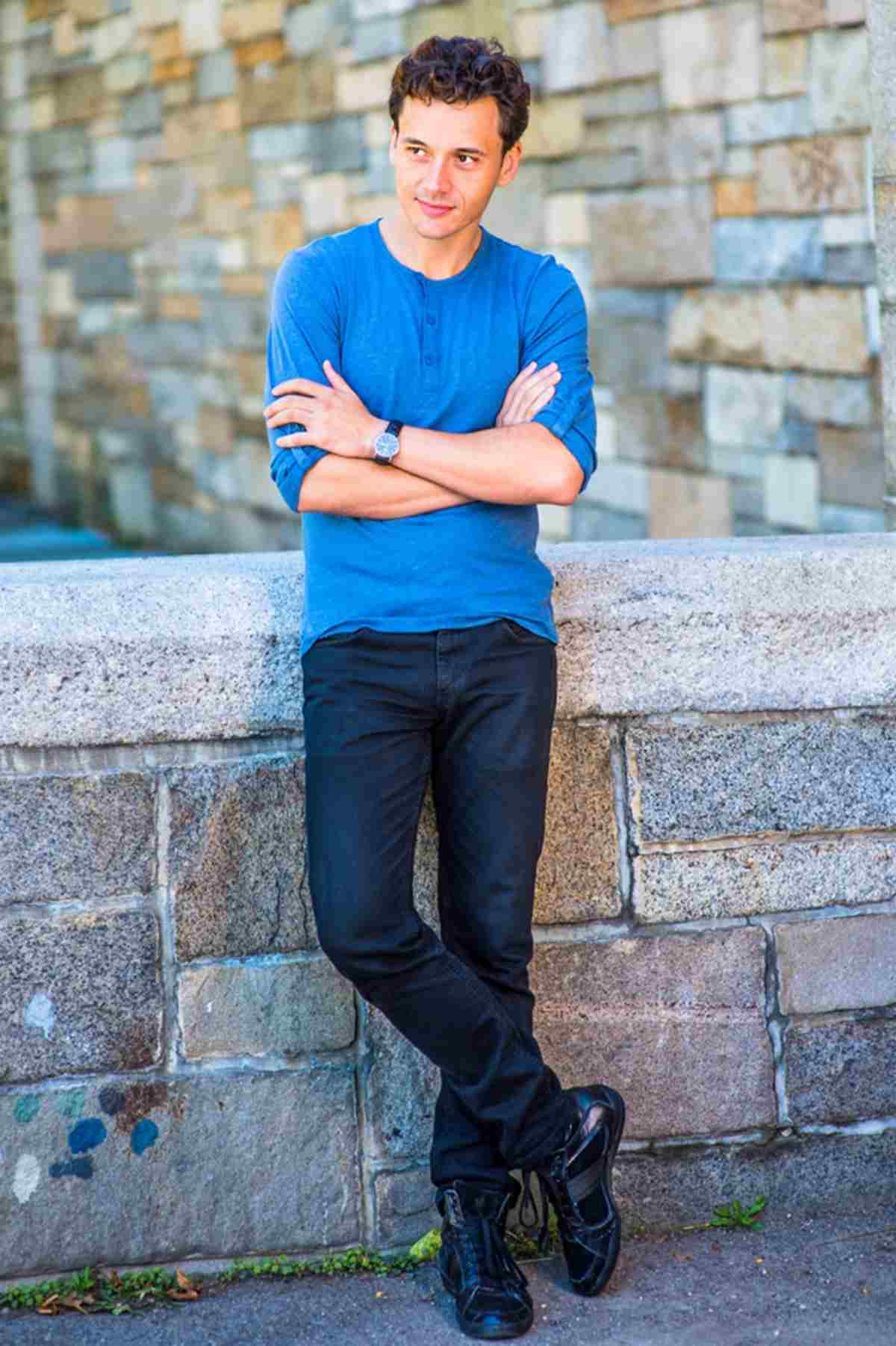 For cold night games, the henley also makes a great base layer. A game that may begin during the warm, sunny early evening may end late at night when the temperatures have dropped. Grab a quilted vest, a leather jacket or a flannel to layer over your henley as the sun sets. Best of all, some of these top layers can be worn around your waist to keep your hands free for concessions.
Outfit #3: T-Shirt and Shorts
As the baseball season wears on and the temperatures heat up, dressing for a day game is all about staying cool. For those games during the dog days of summer, plan to wear outfits that are light and breathable. A classic slim-fit tee paired with light athletic, board, basketball, khaki or cargo shorts is both fashionable and ideal for a hot day at a baseball game. Also, consider wearing lighter colors that absorb less heat and inevitably keep you cooler beneath the beating sun. You'll also want to consider organic materials like cotton that promote airflow.
Outfit #4: Jersey and Chinos
If you'll be hitting the ball game after a long day at the office, simply swap your button-down for a team jersey, and you'll be game ready. Whether you drive to work or commute via mass transit, your team's jersey is easy enough to pack and toss on at the end of your work day. Not to mention, chinos can be easily dressed up for the workday or dressed down for the ball game. Whether you prefer the look of a throwback jersey or donning your favorite current player's name and number, you can't go wrong with the look of a baseball jersey and chinos. It's a convenient outfit style that transitions well from workday to game night.
Outfit #5: Iconic Baseball Essentials
No matter which outfit combination you go with, there are a few iconic essentials you must have on your next outing to the baseball field. For starters, no game-bound outfit is complete without a baseball cap. There's simply nothing more classic than the rounded crown and long visor of a baseball cap. It's fashionable and functional in keeping the glaring sun out of your eyes.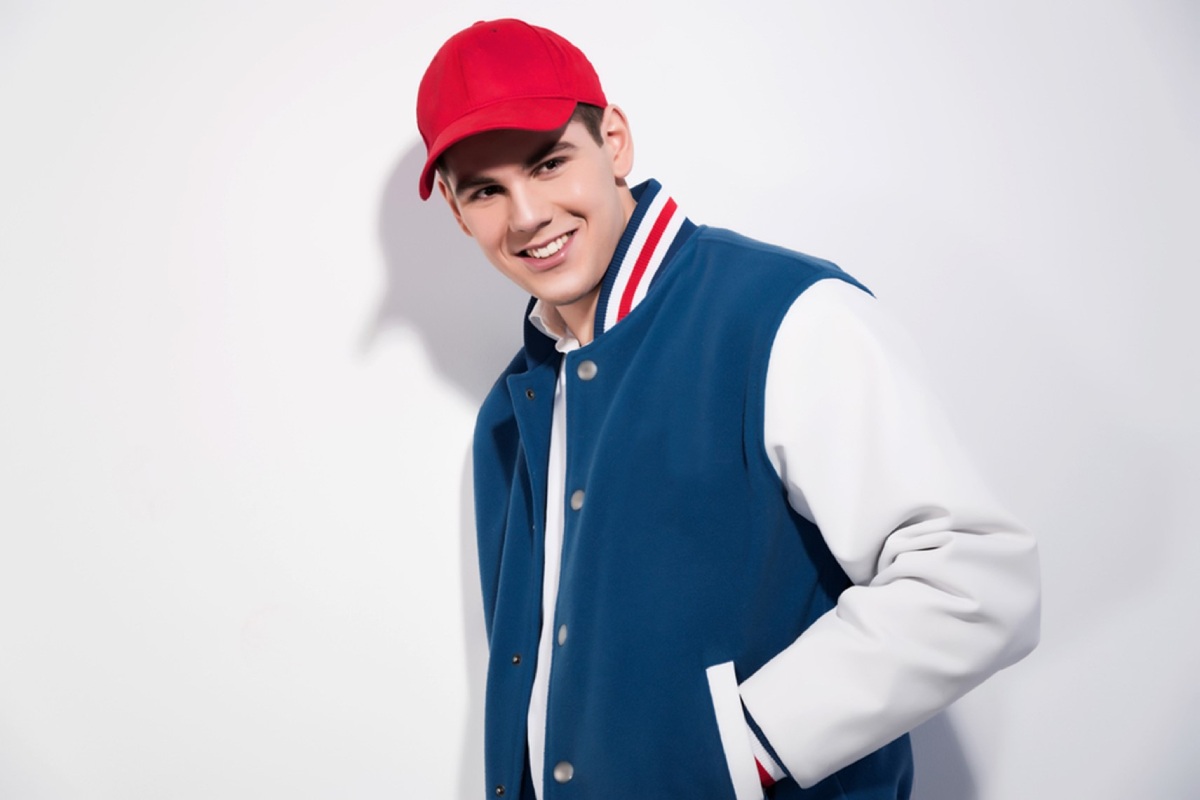 Other baseball game essentials include comfortable tennis shoes, a convenient belt bag and your trusty sunglasses. Another iconic essential is a baseball glove for catching those foul balls and home runs.
Finally, if you're wearing shorts, you'll want to exhibit team spirit with a pair of fun team socks. If you're looking for more breathable material, you can always opt for socks in team colors or ones that tie your shorts and shoes together. While they may seem ancillary, the importance of the right socks cannot be ignored.
What Not To Wear to a Baseball Game
While there are many great recommendations for what to wear to a baseball game, there are just as many things you should avoid. Dressing up in a complete baseball uniform may catch a few side glances; a baseball game isn't the appropriate place for cosplay. Likewise, avoid wearing a jersey that touts a team that's not playing, and tread lightly if you're wearing the jersey of the away team.
Practical footwear is always recommended as there's typically a lot of walking and stair-climbing. So, avoid sandals, clunky boots and dress shoes. Lastly, stadium seating is usually packed pretty tight, so avoid clothing and accessories that might spill into your neighbor's seat or lap; oversized puffer jackets and large backpacks, for instance, might not be a great idea.
Take Me Out to the Ball Game
There's nothing more American than a day or night spent at a baseball game. Whether you're bringing your family or planning a fun date, make sure that you're dressed in your casual best with some of these stylish and comfortable game-watching outfits. Finish any of these outfits with a baseball cap and comfortable footwear, and you'll surely enjoy America's favorite pastime in style.